Nars Introduces Inclusive "Your Skin Turned On" Campaign
Nars's "Your Skin Turned On" Campaign Boldly Asserts There's No Such Thing as Conventional Beauty
Makeup artist François Nars has never believed in or adhered to society's conventional perception of beauty. It's a fact made evident through the creative and subversive makeup looks he dreams up for runway shows and his own books; through the people who inspire him, like artists Man Ray, Sarah Moon, and his own very glamorous mum; and through the products he makes, which have always defied the rules with their cheeky names and innovative formulas. In the '90s, when supermodels were wearing heavy matte foundation and layers of powder, he applied nothing but lipstick to their faces. Twenty years later, in the 2010s, when social media became obsessed with baking and contouring, he continued to adhere to makeup that was light handed but heavy in colour and expression.
And in 2021, Nars — both the man and the brand — unveils a campaign that boldly asserts there is no such thing as conventional beauty (which for too long in the beauty industry unfortunately meant white, young, thin, cisgender, and able-bodied). The "Your Skin Turned On" campaign celebrates the newly extended shade range of the brand's bestselling Radiant Tinted Moisturiser (£33) and features a cast of 16 diverse models — one for each of the shades — who represent different ages, bodies, ethnicities, genders, and gender presentations.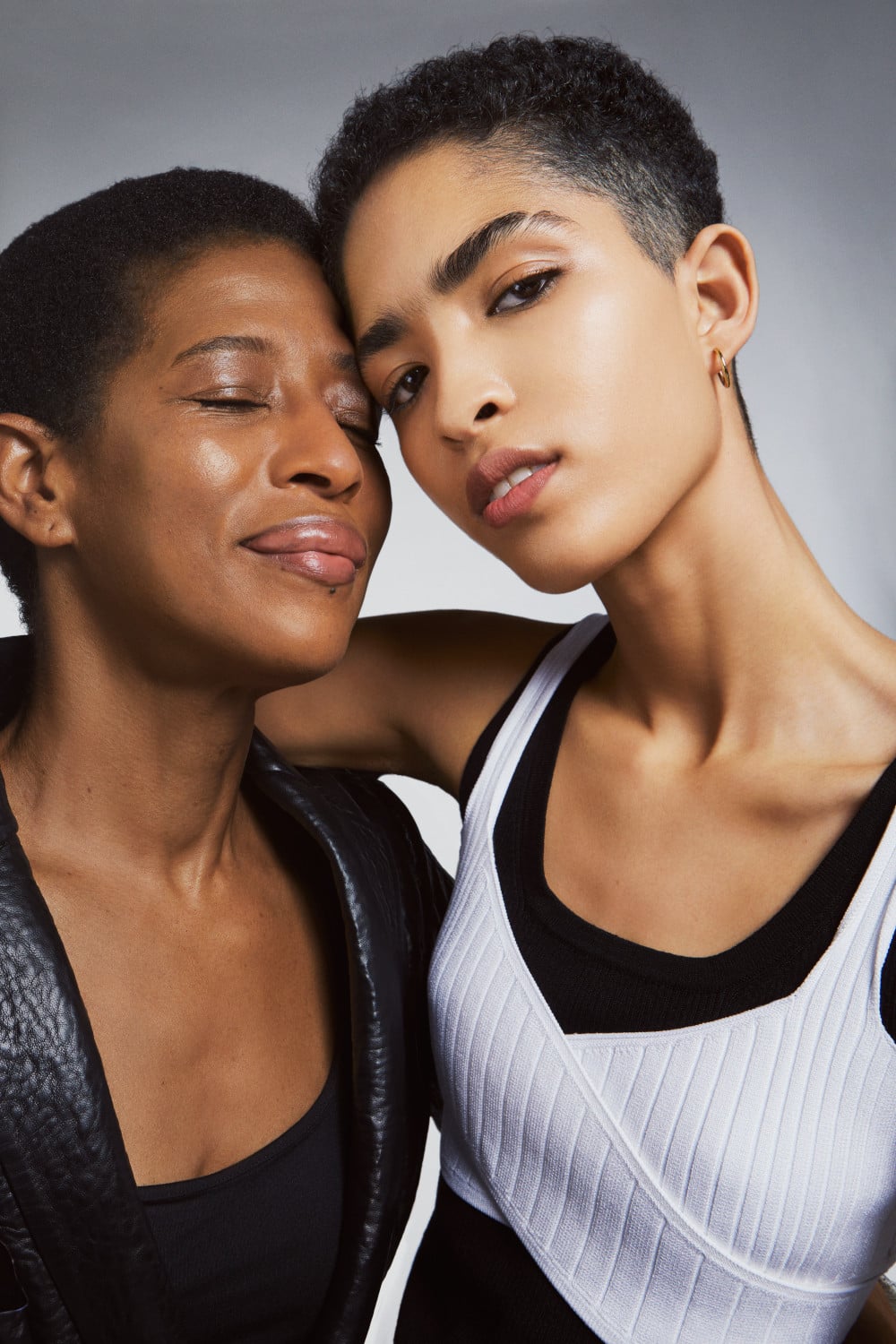 Image Source: Nars
The shade extension sees the addition of 10 new hues, ensuring that people of all skin tones and all undertones can find a colour that works for them in the Radiant Tinted Moisturiser range. It is a much-needed update in terms of inclusivity and finally allows more people to be able to experience the bestselling product, which, along with Laura Mercier's iconic formula, continues to be one of the best tinted moisturisers on the market today. It's hydrating yet oil-free, lightweight yet buildable (you can layer it to nearly medium coverage), silky yet not sticky or greasy, meaning makeup sits nicely on top of it and doesn't streak or simply break down and disappear. "I love the weightless texture, rich pigment, and the glow that it gives to any and every complexion. Pure Radiant Tinted Moisturiser has a sheerness to it that allows for your skin's unique qualities shine through," Nars himself said of the formula via press release.
The update, which launches on 30 April at Space NK, also happens to come at a time when many people are moving away from full-coverage foundation after a year of going makeup-free and leaning towards lighter, sheerer tinted moisturisers and skin tints (although if you still like full-coverage foundation, we do rate Nars's Soft Matte Complete formula). "We're seeing a significant shift towards skin beauty and health and we're excited to extend the Pure Radiant Tinted Moisturiser shade range at a time when skincare is paramount," Nars President Barbara Calcagni said via press release. "This campaign speaks to consumers' changing needs, displaying the practicality and efficacy of the product ingredients, while also emphasising the inclusive shade range and wearability."
Going beyond just a set of pictures, the "Your Skin Turned On" social-first campaign also features several videos in which we hear directly from the models, including the one above where they're asked about the one thing that turns them on. And whilst the question at first seems a bit random when discussing tinted moisturiser, the answers it elicits from the models feel so refreshingly natural and human — something we're not accustomed to seeing from traditional beauty adverts full of static one-liners and vigorous wind machines. It's a subtle statement underlying the video, but add that to the representative and diverse cast, and the message is loud and clear: this makeup is for me, it's for you, it's for everyone who wants to try it.
Keep reading to see each one of the 16 shades — as well as the incredible models in the campaign.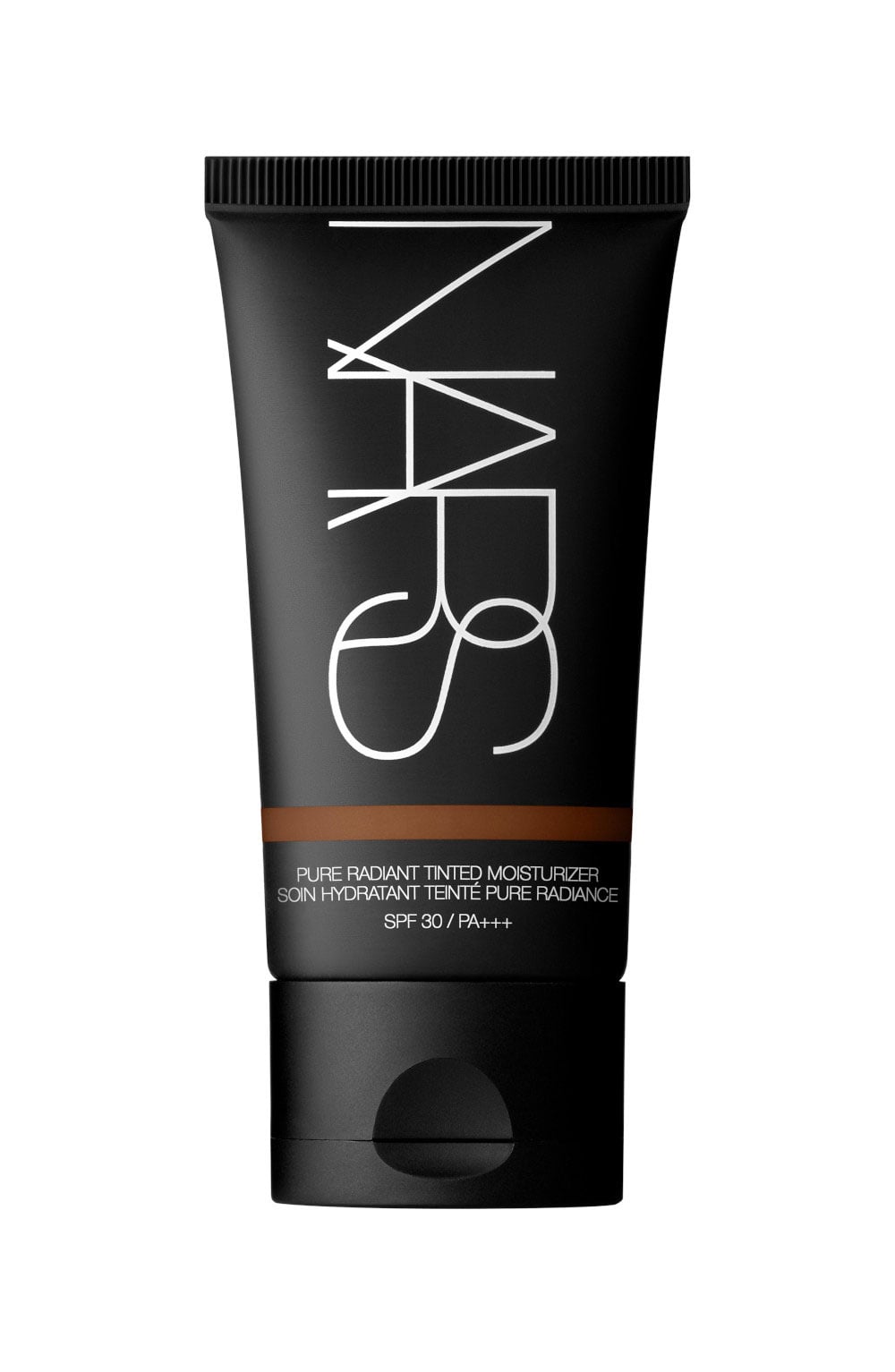 Image Source: Nars