Mollie King on the Meaning of Kindness For Simple Campaign
Mollie King on Prioritising Kindness to Herself and Her Friends During the Pandemic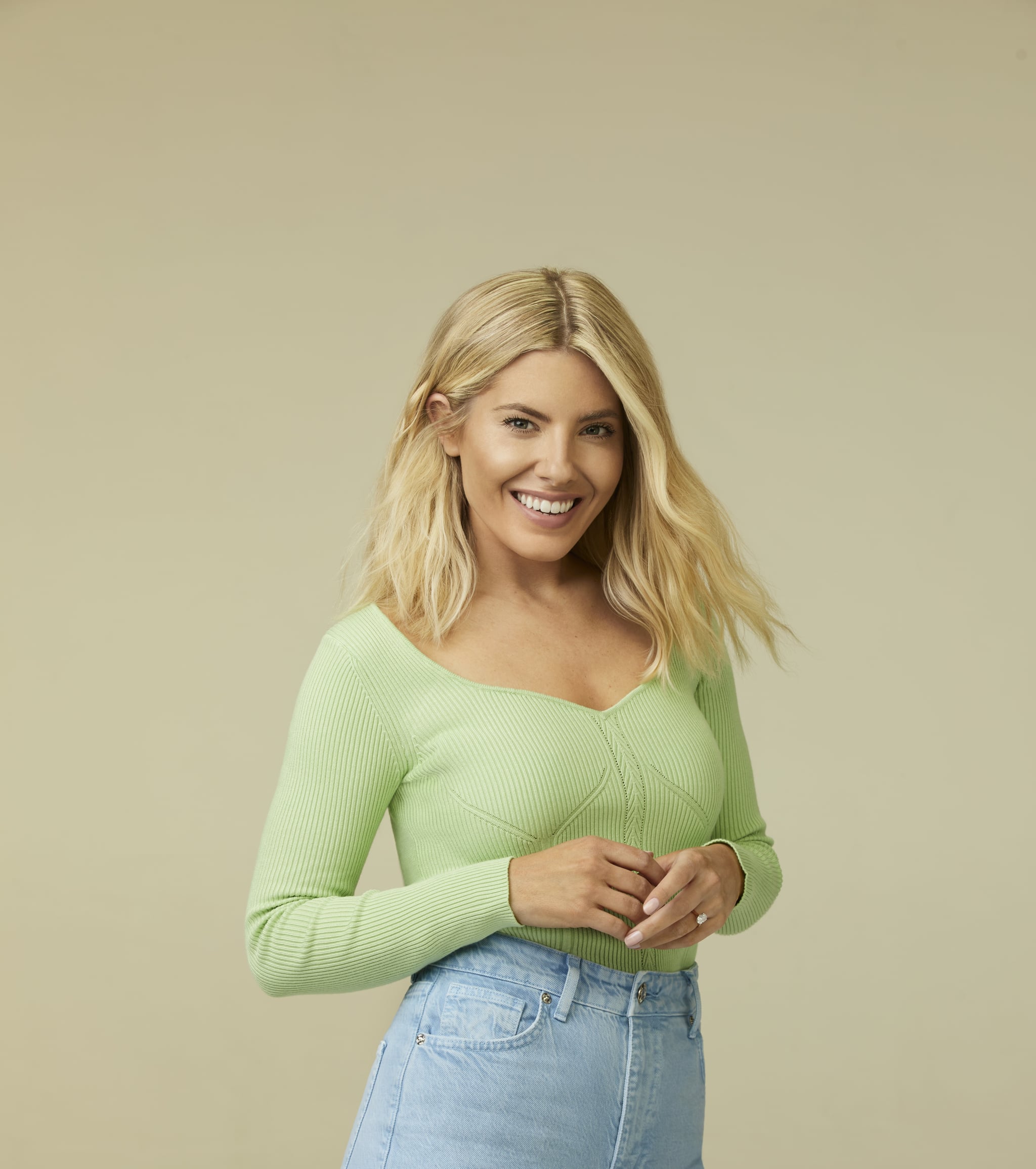 Mollie King pretty much radiates positivity, whether it's on her radio show, in the work she does with the British Dyslexia Association, or on her Instagram sharing her best beauty looks. That's why we couldn't think of a more perfect partnership than the TV and radio host teaming up with Simple and Kindness.org for the skin-care brand's #ChooseKindness campaign with a goal of inspiring one million acts of kindness. Kindness.org is a nonprofit that uses science to inspire people to choose kindness in all aspects on their lives; from educating children on how kindness influences the world around us, to helping employers and employees prioritise being kind in a workplace. The message is simple but impactful: more kindness more often.
Ahead of the campaign, we spoke with King all about how she incorporates kindness to others and to herself in her everyday life, particularly when navigating the difficulties of the pandemic.
POPSUGAR: How are you? How's lockdown been? Has it been a bit better with restrictions lifting?
Mollie King Yes. Do you know what? I think it's definitely been a difficult time. Like everyone's been finding, I've really missed seeing my family and my friends, but I do feel positive now. And I feel we've all really pulled together and that there is light at the end of the tunnel now. I'm trying to stay really positive and upbeat and just feel proud of how well we've all done. I think this came a little bit out of nowhere and it's been something that we've had to learn how to cope with on our feet. I feel positive that we're coming to the end of it now — fingers crossed!
PS: Definitely! Could you tell us a bit more about why you're excited to work with Simple on its Choose Kindness campaign, and why it means so much to you?
MK: I absolutely love Simple. The first-ever beauty product that I bought was actually the Simple light moisturiser. It's iconic. My sisters always used to use it too. I'd always be like, "Oh, I want to use whatever they're using," because they were older than me and they're my heroes. It's a brand I've been using for years and years. Plus, the fact that Simple have teamed up with Kindness.org and have a campaign all about being kind to one another is something that I absolutely love, and I want to help spread kindness where I can, because it's such an important message.
"I think that's one of the kindest things, if a friend is giving to me their time to chat."
PS: Do you think campaigns like these for big brands such as Simple send important messages to young people?
MK: Definitely. We do really look up to these skin-care brands; we know them and we trust them. I think that Simple is such a well-known brand and it's such a loved brand, so the fact that they're using their name and their voice to express and highlight how important it is to be kind is so positive and such a brilliant collaboration. It's one of the things I love most about them.
PS: You kind of touched on this at the very beginning of our chat, but how do you think the pandemic has changed this, and the message in general of spreading kindness to one another?
MK: I think that actually the pandemic has brought everybody a little bit closer; I hope it has, anyway. In terms of reaching out to one another — whether it's making those phone calls or getting on a Zoom call — we've all given each other a bit more of our time. In normal everyday life, we can be so run off our feet with appointments, but the pandemic has made us all stop and sort of reevaluate everything and just reach out to each other more. I know that I've spoken more to my family and friends over the last year than ever, because actually I want to reach out and check if everyone's OK and see how they're coping. So I do feel like kindness has been such an important message, and something that, hopefully, people have been more kind to one another over this past year in particular.
PS: Absolutely. Like you said, these days when people ask, "How are you?" it's not a passing, "You alright?" It's a "No, really. Are you OK?"
MK: Exactly. Definitely amongst my friends and I, we are really opening up. If we're all struggling, then we're telling each other, because a lot of the time I think we have things in common like that. We are all missing family, missing friends, and feeling a little bit low at times. It's something that I hope when we do come out of the pandemic, we sit down and continue to give each other our time. I think that's one of the kindest things, if a friend is giving to me their time to chat. I really treasure that.
PS: Do you think that you've shown kindness to yourself a bit more or in a different way over the pandemic?
MK: I do actually. I think that definitely towards the start of the pandemic, I was feeling really anxious and I'm a real anxious person anyway, I'm definitely an overthinker, so I was finding it really difficult. I've made sure that I focus on the things I've learned about myself over this time. I realised how much I like and need a routine. And also remembering what are the things that pick me up; whether it's exercise or calling a friend or just a bit of me time putting on a Simple sheet mask, whatever it is. It's just about being kind to myself and remembering as much as I want to call my family and my parents, my sisters actually, give myself that time as well. It's definitely been a learning experience.
It's the small things that you actually really rely on. For me, it's making a really lovely coffee in the morning. And in the evenings, I know that I want to give myself a little bit of love, and a bit of care. Normally with my skin care and putting on a face mask, I feel I can start and finish my day with something that's going to sort of pick me up.
PS: On the topic of beauty, have you had any lockdown beauty heroes?
MK: I've actually become a huge fan of sheet masks. I might be slightly late to that craze, but I've been loving the Simple sheet masks and the eyepatches, because I've just been finding them so hydrating. I've definitely become a fan of those, because I can visibly see the difference in how hydrated my skin is, but also because when I have a sheet mask on, it forces me to sit down for 15 minutes and not do other things.
Another thing that's slightly newer in my routine is applying SPF. The last time I saw a dermatologist, she gave me a good telling off like I was at school for not wearing it. Now I'm being really good. I feel like I need a gold star for wearing my SPF every day. It's something I've newly added into my routine over lockdown, so I feel quite proud about that.
PS: Also, we wanted to mention your amazing work with the British Dyslexia Association. How do you think that the Simple campaign feeds into that ambassadorship and the things that you do with them?
MK: I think it feeds in massively to that, because one of the things that I always speak about with dyslexia is the fact that when I actually got my diagnosis, I was in junior school, and once I realised that I was dyslexic, I was able to tell my teachers and my classmates, and then it clicked. Everyone was like, "Oh, OK, I understand why she's finding reading really difficult, and why she's not wanting to read out loud in front of everybody." That all plays into the kindness. It's about understanding what's going on in other people's lives, and just being more understanding; being more kind. I definitely could say that my friends at school, once they understood what dyslexia was and why I was struggling, they were so incredibly kind and always helped. The more that we have an understanding of things like dyslexia or dyspraxia, whatever it is, then we can be more kind to each other and offer help in so many different ways.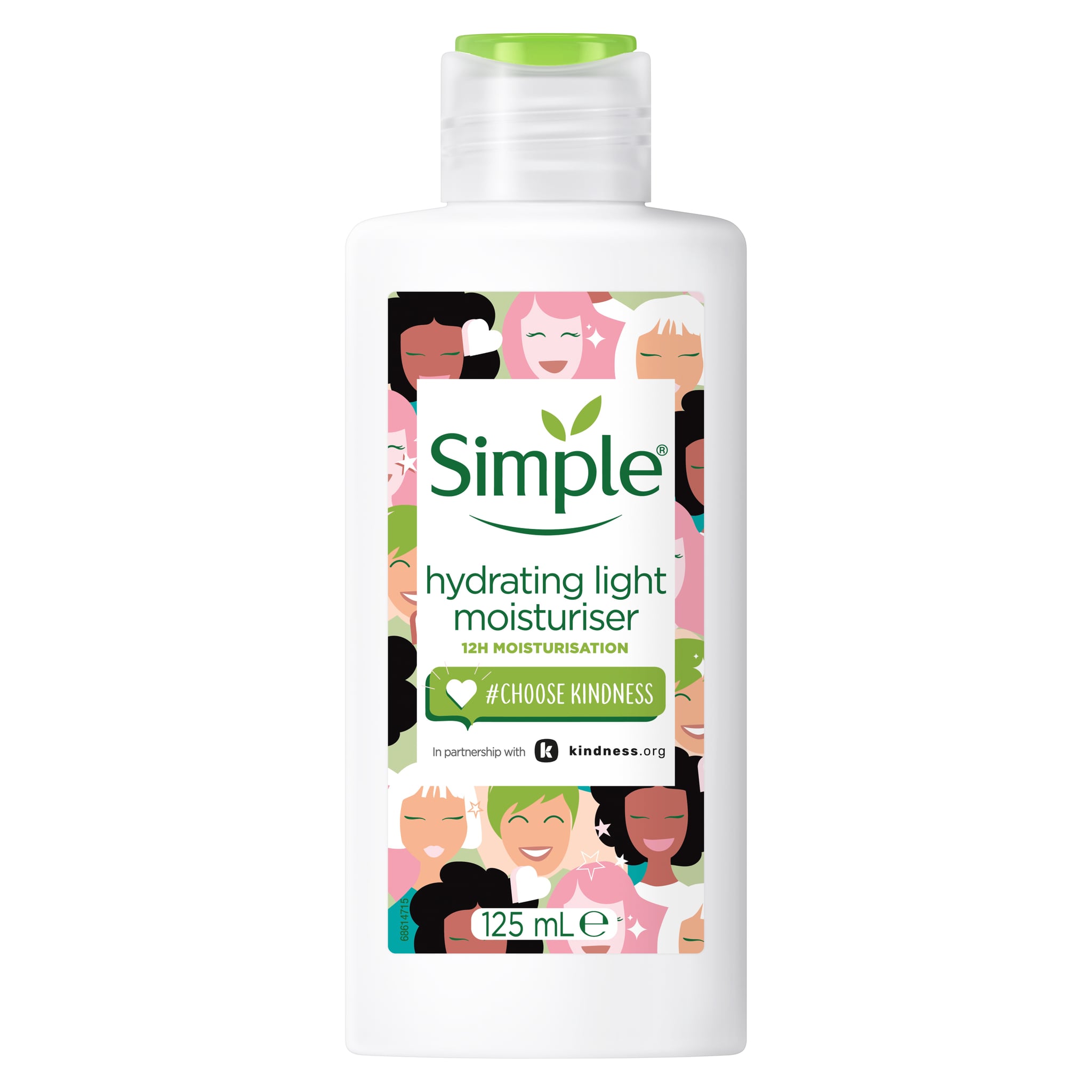 Image Source: Simple