Look Fantastic Beauty Advent Calendar 2021 Details
The 2021 Beauty Calendars Have Arrived, Starting With LookFantastic's Epic Lineup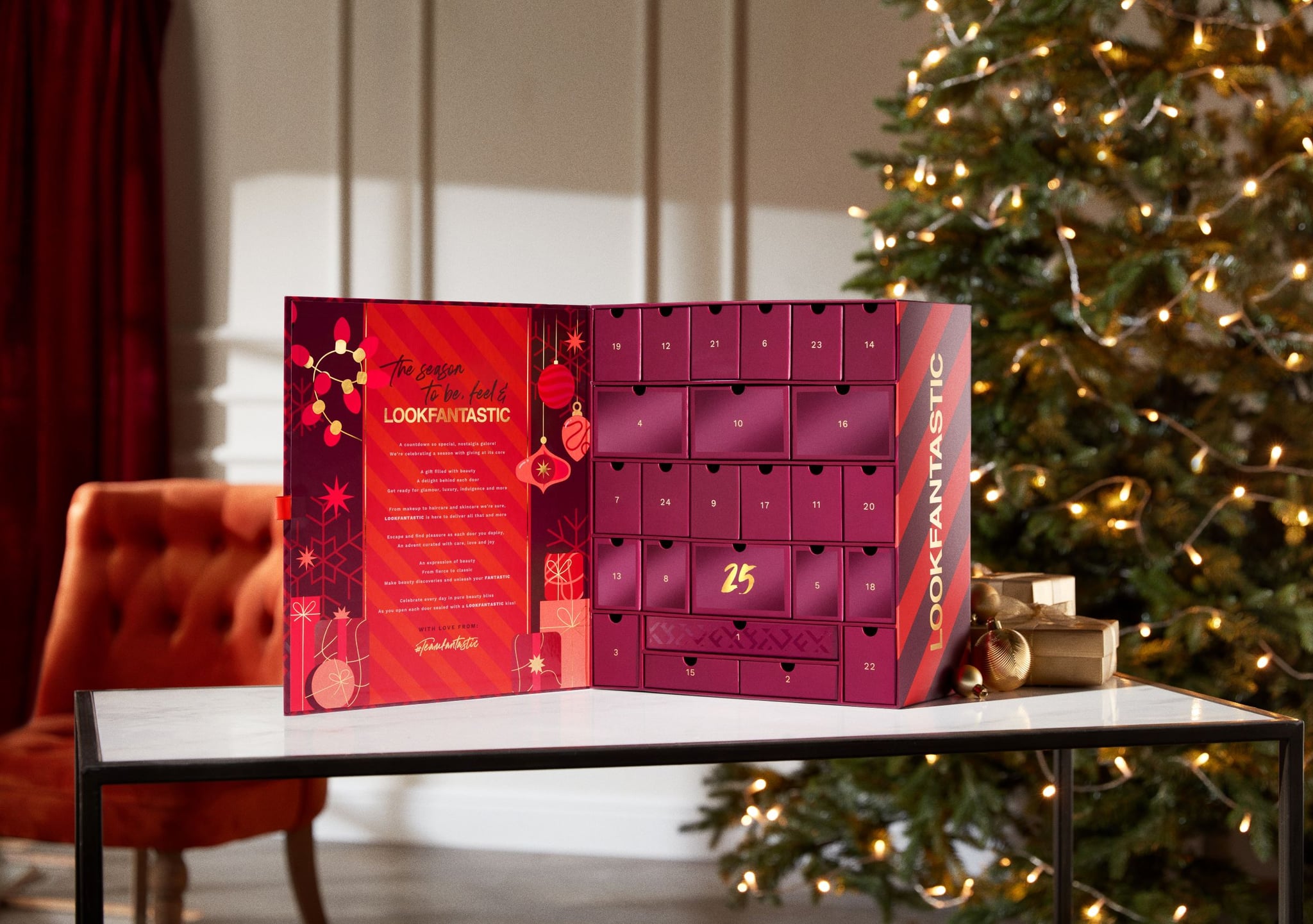 Sorry to burst your summer bubble (at this point though, what summer?), but beauty advent calendars are already bursting into our lives. Whilst we might not quite be there yet when it comes to all things festive season, one thing we can always get on board with is epic beauty gifts. LookFantastic is one of the first brands to release a calendar this year, and it's a good one.
Even though the exact details are still limited (we've got to keep some surprises after all), if it's anything like the 2020 calendar, which was a preorder sellout, this year is set to be an amazing lineup. Filled with 25 beauty products from brands including Kate Somerville, Phillip Kingsley, and NARS, LookFantastic's beauty advent calendar is worth a whopping £410 and retailing for £85. Even better, if you're a LookFantastic subscription box subscriber, you'll receive £15 off the calendar.
The LookFantastic 2021 advent calendar is available for preorder as of 1 Sept. for subscribers, 2 Sept. for nonsubscribers, and general sale is from 1 Oct. But get in there quick (and sign up to the wait list), because they always sell out fast.
Sign up to the LookFantastic 2021 advent calendar (£85) wait list for the September preorder.
Image Source: LookFantastic