Dr Jart Cicapair Color Correcting Treatment Is Now at Boots
Why This Colour-Correcting Moisturiser Is a Sound Investment Whilst We're Still in Lockdown
As POPSUGAR editors, we independently select and write about stuff we love and think you'll like too. If you buy a product we have recommended, we may receive affiliate commission, which in turn supports our work.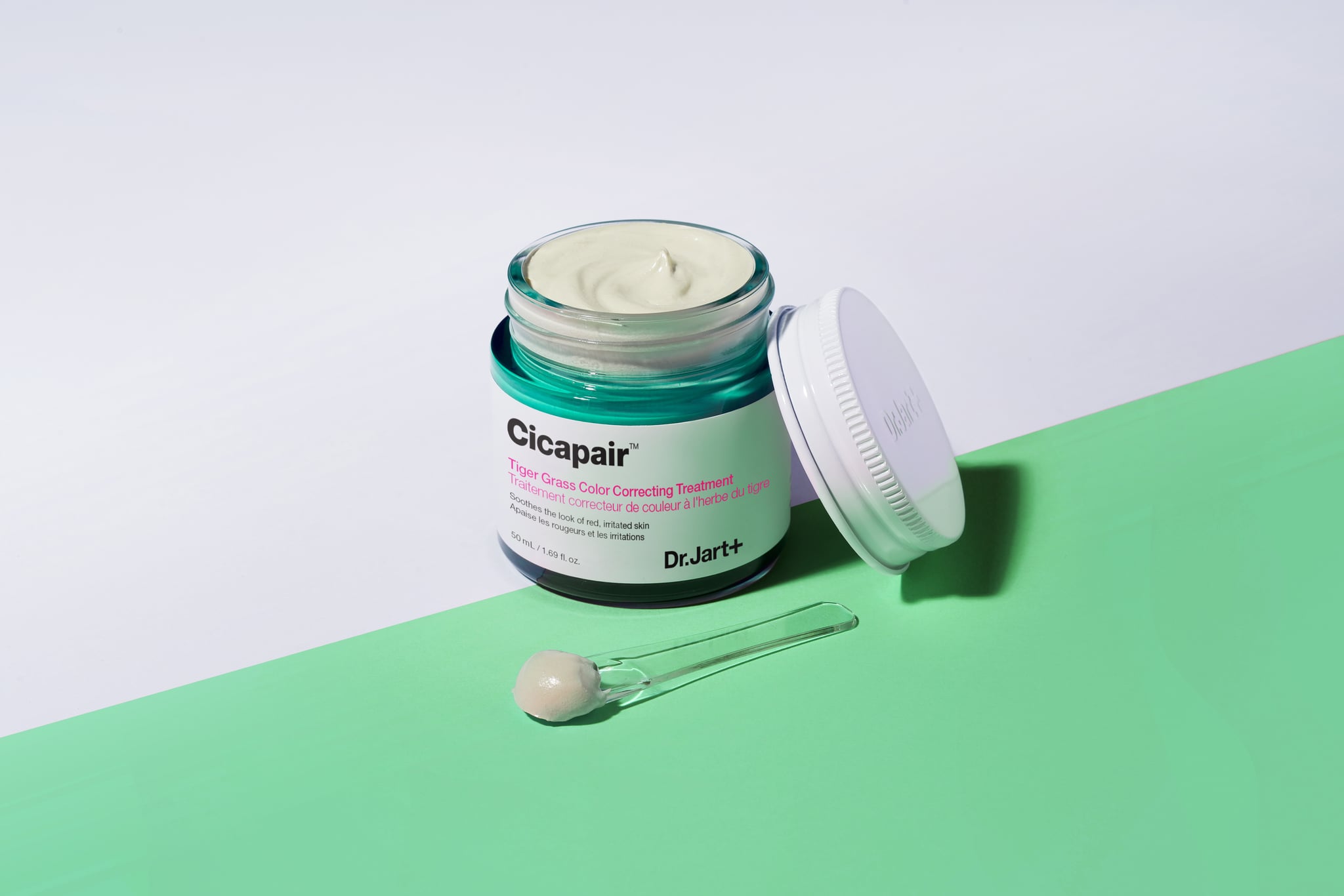 With nearly 11 million views on TikTok, you've probably heard of the Dr. Jart+ Cicapair Tiger Grass Colour Correcting Treatment (£37) by now. The green-tinted colour-correcting cream has impressed beauty fans for its seemingly miraculous ability to even out people's skin tones in seconds — no brushes, Beautyblenders, or even foundation required. Because of that, it's a hard product get your hands on it. In the US, that's because Sephora can't keep the stuff in stock. In the UK, that's because there were barely any retailers here that stocked it. Until now, that is. Starting February 2021, Dr. Jart+ not only boasts its own UK website, but it also arrives at Boots making it more accessible than ever before.
In honour of the brand's arrival, I wanted to test out the Cicapair Tiger Grass Colour Correcting Treatment to figure out if the K-beauty product worth all the hype. I've used the brand's Cicapair Tiger Grass Camo Drops before — it's basically the serum version of the cream that's still only available in the US — and absolutely loved it, so I was intrigued to see how the cream compared.
I couldn't have picked a better time to test the colour-correcting cream. Lockdown has been the worst for my skin as it seems like every few days I wake up with a new spot or weird change in texture. This week, it came in the form of dry, red bumps down the left side of my face that I'm still not sure is a breakout, an allergic reaction, or perhaps just my skin saying you need to go outside for more than five minutes a day.
It's perfect timing because the Cicapair Tiger Grass Colour Correcting Treatment was made for nixing redness thanks to its star ingredient. Cica and tiger grass are both nicknames for centella asiatica, a leafy green herb found in Asian wetlands that's been used for centuries to treat wounds (and actually, a study in 2012 confirmed that the plant can facilitate healing of burns and incisions). The name tiger grass comes from the belief that it's what tigers rub on their wounds to help their skin regenerate," according to Allure.
Cica has anti-inflammatory properties that help repair and soothe irritated skin, whether that's due to acne, dryness, or general sensitivity. The plant extract also contains amino acids, beta-carotene, fatty acids, and vitamins C, A, B1, and B2, all of which can help boost collagen production and provide antioxidant protection from external aggressors like pollution. It's also been said that cica can increase circulation and decrease moisture loss in the skin, both good things when it comes to your complexion looking plump, glowy, and dewy.
The Dr Jart+ Cicapair Tiger Grass Colour Correcting Treatment therefore treats redness in two ways. The cream's initial sage green hue helps to counteract rosy tones in your skin (green is across from red on the colour wheel), while the cica in the formula is actually helping to eliminate the irritation that's affecting your complexion in the first place.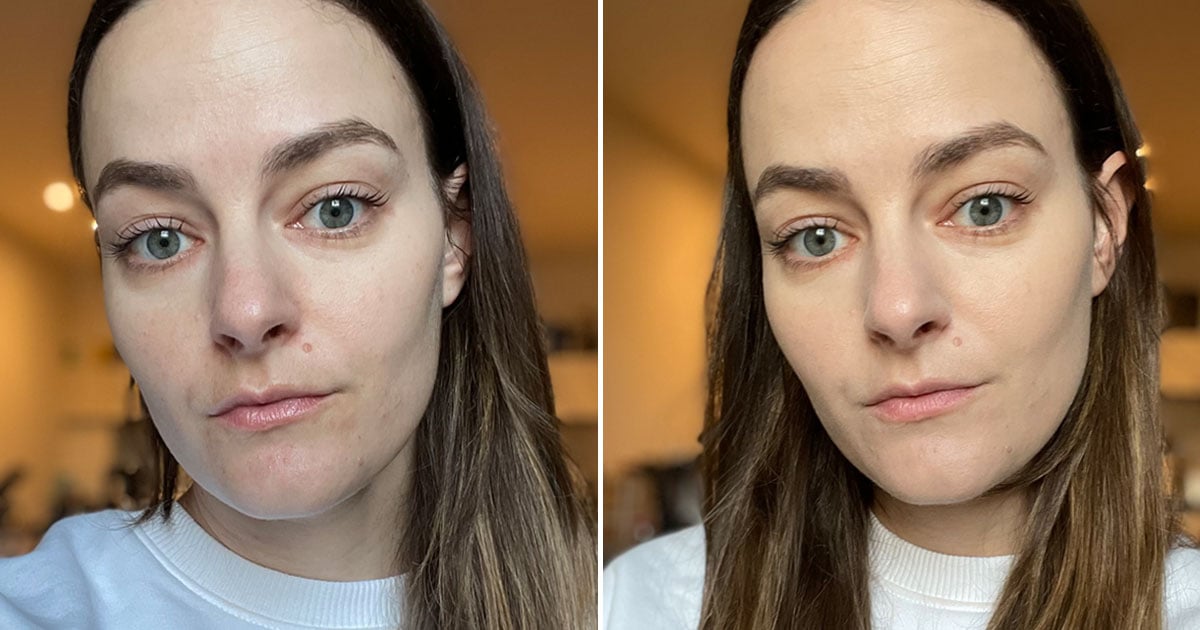 So most importantly, does it work? On me, yes, although application is key. After spending some time perusing TikTok, I decided to follow a few pieces of advice like making sure my skin was moisturised well before applying the Color Correcting Treatment, warming the silky cream up between my hands, and then patting and pressing it onto my skin with my palms versus spreading it on with fingers. It's this latter bit that's really important in my opinion. If you try and spread it across your skin, you will end up with streaks. Patting it on ensures a smooth, even finish.
What the TikTokers didn't pass along was that how much you apply is probably the most important bit. Apply too much and I've found it takes much longer for the green cream to turn beige, and often stays looking a bit grey-ish. The texture of the cream can also look quite visible if you apply too much. Using just the right amount — about the size of a 10p coin — seems to do the trick for me. The cream sets and leaves my skin looking even in tone and smooth in texture, and my overall complexion looks the exact opposite of ghostly — in fact, it glows. The redness is also completely gone, as you can see in the before and after photo above where all that's changed is I put on the Color Correcting Treatment (the photo below shows me after adding blush and some tinted lip balm).
One important thing to note is that whilst this product works wonders on fair, pale, and most medium skin tones, the Color Correcting Treatment does not blend well on deeper complexions. I have a few fellow beauty editor friends who have tried it in the past — and who do not have light to medium complexions — and the green-tinted formula leaves skin looking grey. That doesn't mean it won't work on anyone with darker skin, but my best advice would be to try and get a sample before you buy a jar.
If it works with your skin tone, the Dr. Jart+ Cicapair Tiger Grass Colour Correcting Treatment is probably the perfect product to invest in right now, whilst we're stuck inside and the will to put on a full face of makeup has waned for most of us. The cream replaces the need for foundation and concealer, and will have you looking put together for your Zoom meetings and calls, all the while treating and soothing your stressed out, mask-ravaged skin underneath.
The Dr. Jart Cicapair Tiger Grass Colour Correcting Treatment is available at boots.com and cultbeauty.com.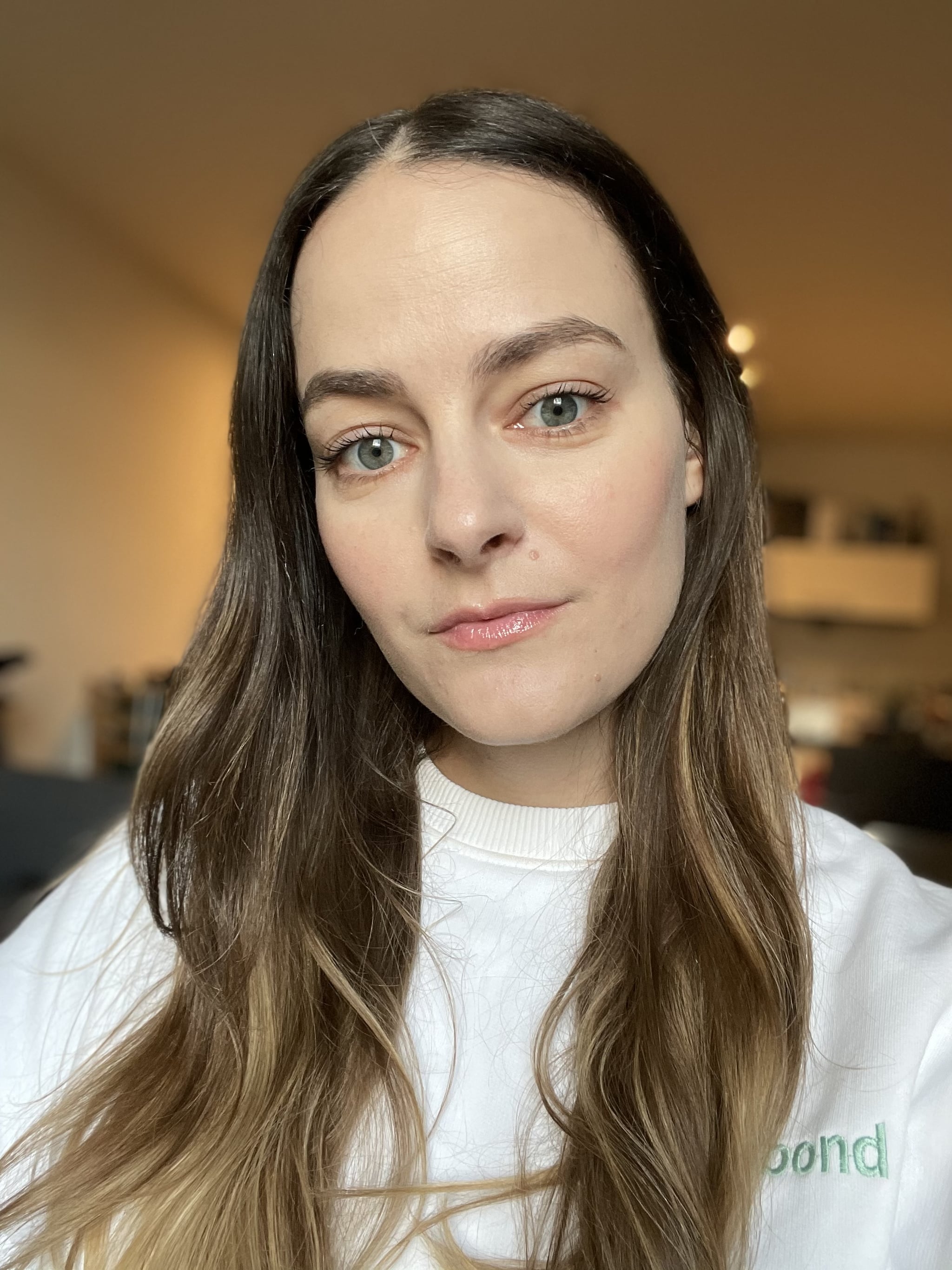 Image Source: Dr. Jart+