Halsey's About-Face Fractal Glitter Eye Paint Review
Halsey's Glitter Eye Paints Belong on the Next Season of Euphoria, Because Damn, the Sparkle Is Unreal
As POPSUGAR editors, we independently select and write about stuff we love and think you'll like too. If you buy a product we have recommended, we may receive affiliate commission, which in turn supports our work.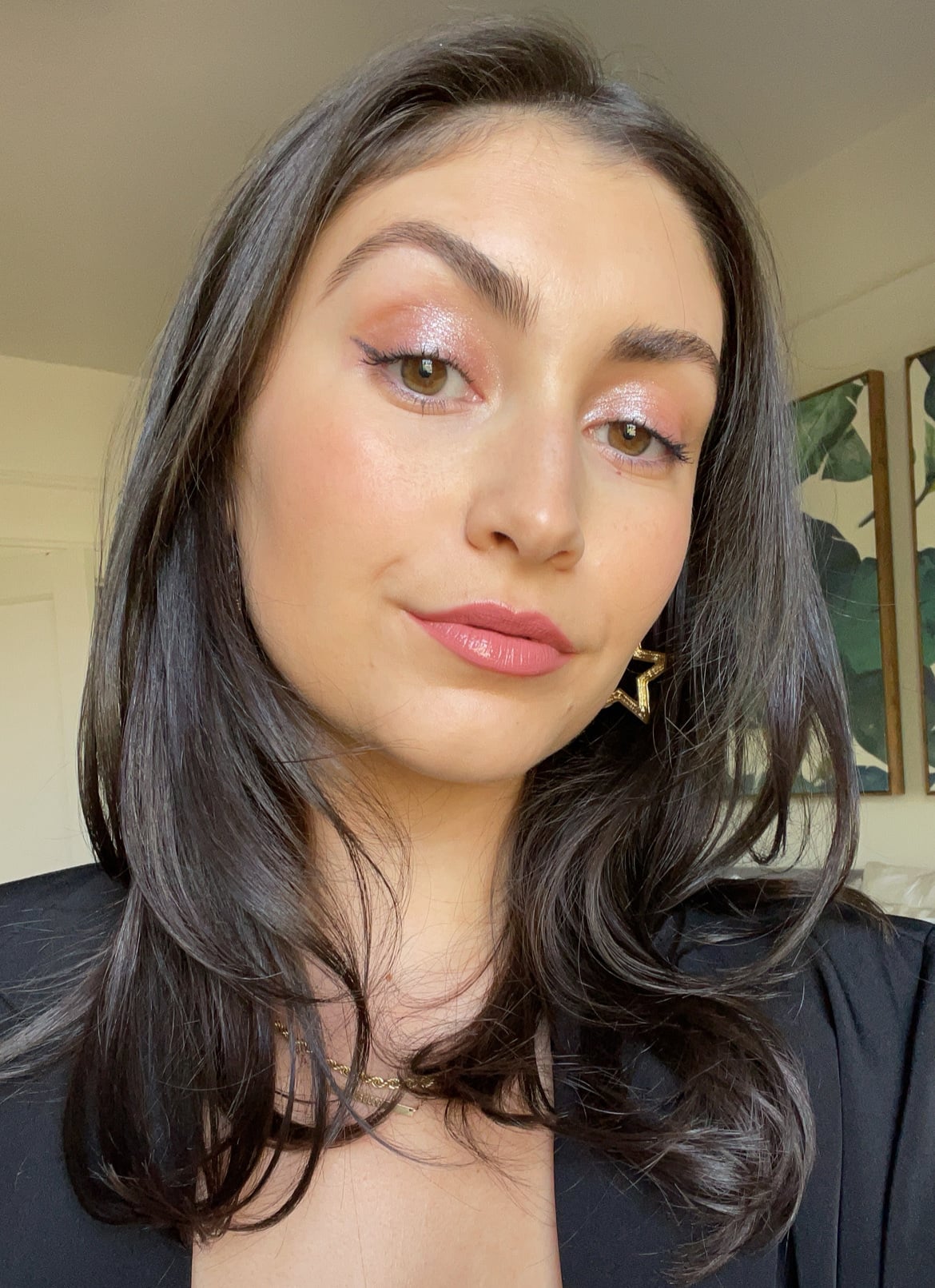 Halsey's makeup brand, About-Face, launched a new glitter collection called Fractal.
The Fractal Glitter Eye Paints are liquid eyeshadows that come in eight shades.
I tested the liquid eyeshadow for eight hours at a music festival, and it held up.
It's not every day that you get to go to a music festival and your friend's birthday party on the same night, but that's exactly the situation I found myself in last Friday. I knew I needed to do something special with my makeup to mark the occasion, but I wasn't sure exactly what — until I was introduced to About-Face's new collection of Fractal Glitter Eye Paint.
I'm usually hesitant to use glitter in my makeup routine — it is messy, doesn't have great staying power, and is hard to take off — but these glitter-packed cream eyeshadows are unlike anything I've tried. Packaged in loose pouches with a doe-foot applicator, they apply more like paint than they do eye makeup. With the Fractal Glitter Eye Paint as my medium, I was ready to swatch, dab, and smear the glitter-saturated pigments all over myself like a true artist.
I had my Governors Ball outfit — hot-pink bodysuit with black jeans — planned weeks in advance, and the Fractal Glitter Eye Paint (£16) shade Smoulder, a shimmery mauve, matched it perfectly. After finishing the rest of my makeup, I used the doe-foot applicator to dab some of the whipped, mousse-like pigment onto my eyelids. With one swipe of the product, you get ultrarich colour payoff. The formula is thick, applies wet, and blends easily so you can move it around with your fingers or a brush before it dries.
I used my finger to smudge the liquid eyeshadow until it was buffed out into the crease of my eyelid before going in for a second layer to make the colour even more saturated. It gave my eyes a beautiful iridescent sparkle, and the best part: there was zero glitter fallout. I only had pigment where I wanted it, and that's saying something, because most eyeshadows that are this glitter-drenched leave the area under and around your eyes a mess.
Fast forward to the end of the night — approximately eight hours later — and my eyelids still sparkled like they did when I first applied the Fractal Glitter Eye Paint. There was no creasing, smudging, or fading of the colour — an impressive feat considering I was outside the entire time.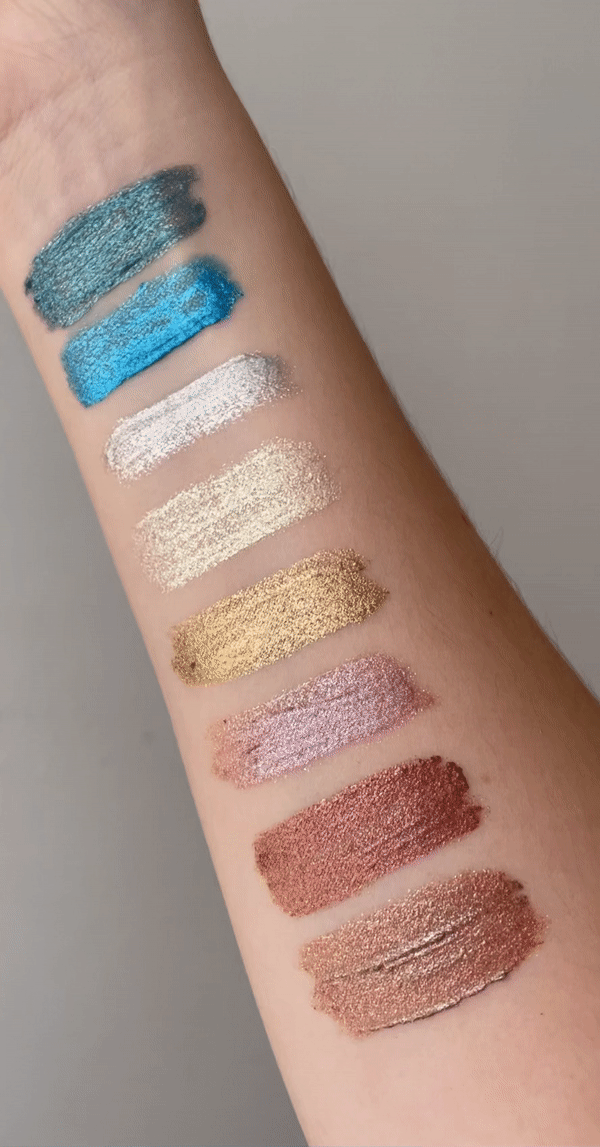 The entire Fractal collection, which includes glitter lip and brow pigments in addition to the eyeshadow, screams Halsey. I knew the second I swatched these eye paints onto my arm that I was going to have a lot of fun with them, and with Halloween and the holidays on the horizon, I'm already thinking about how I'm going to use them next.
The About-Face Fractal Glitter Eye Paint comes in eight shades: Tim Pan Alley, a golden marshmallow hue; Above Santorini, a sapphire shade; Refract, a soft silver hue; Digital Demise, a golden cinnamon colour; Fracture, a golden cocoa hue; All About the Benjamins, an evergreen shade; Apollo Empire, a rich gold colour; and of course, Smoulder. They can be layered after they dry, making it easy to paint on multiple colours and create a multitude of looks, but you can also swipe on a single shade for major impact in seconds.
Rating:

Image Source: POPSUGAR Photography / Jessica Harrington