Linda Wells Age in Beauty Interview
Why Linda Wells Wants to Abolish the Word "Gracefully" When We Discuss Ageing Women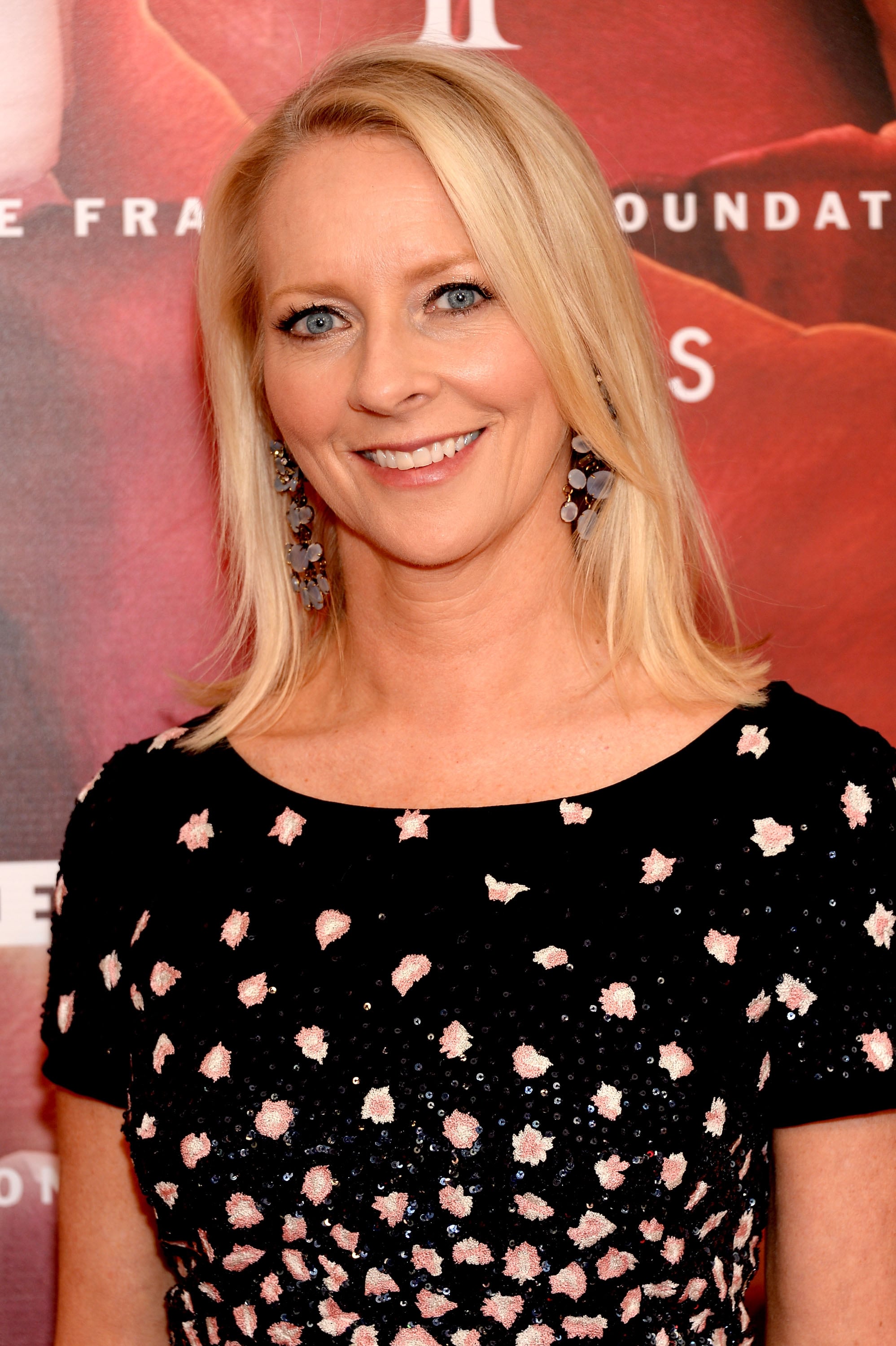 Image Source: Getty / Dimitrios Kambouris
If there's one person a beauty reporter loves interviewing, it's Linda Wells. She's the founding editor in chief of Allure, chief creative officer at Revlon, and founder of the new cosmetics brand Flesh, and she hobnobs with beauty industry elite. But it's not just her CV that makes us giddy, it's that we can also count on Wells to deliver thoughtful answers to questions we work hard to craft — questions that usually garner the same mundane, skirt-around-the-truth responses. While beauty editors thrive on dispelling myths, educating the masses, and getting to the bottom of things like "if I shave my face, will it grow back thicker?" (answer: probably not), sometimes interview subjects are too media trained or too scared to reveal what they're really thinking. With Wells, though, you can rely on 100 percent honesty — not from concentrate — and walk away feeling enlightened and empowered.
That's why, even if you aren't a beauty editor, you should be salivating, too. POPSUGAR talked to the godmother of beauty about ageism in the industry, the procedures celebrities are constantly getting, and the beauty tips she's relied on over the years.
POPSUGAR: You've worked with a lot of celebrities and are in tune with what goes on, especially when it comes to editorial beauty. Can you pull back the curtain on what they are actually doing to look great in a world where they have to look perfect, no matter where they are?
Linda Wells: Being a celebrity is a more intensified situation, because looking amazing is part of their job responsibility. For the rest of us, it's "OK, I have to pull myself together for work every day, but I don't have to be under scrutiny, and be photographed all the time, and photographed without makeup." [Celebrities] approach it the way that the rest of us approach our careers; that is, when they're not doing a project, they're making sure they're working out all the time — obvious things. But what I'm always surprised about is how often they do things. They'll get facials once a week. Then while they're getting a facial, they'll get a light treatment. Or you go to Tracie Martyn and there's just a constant stream of celebrities in there lying in what looks like a tanning bed, but most definitely isn't. It's an LED light, and the light maybe generates collagen in their body. They'll get treatments that many regular women do on their faces, but on their whole bodies.
I went to Dangene for a while, and they have dermatologists and estheticians who are zapping little red marks on your chest. I've met major celebrities who've said they'll have all the spots on their chest from the sun zapped off. Once, someone sent me a screenshot of a three-page list of doctors that a family of famous celebrities goes to on a regular basis. They're young, and we all know their names. They're all in their 20s and 30s, and they have lists for Botox, lip injections, different doctors for facials, noses, boobs, and liposuction — the list went on and on. What we don't realise is that celebrities get these tiny tweaks all the time. It might be a little bit of CoolSculpting on one part of their hip or something like that. It's constant tweaking that is not in the realm of usual human behaviour that I found so surprising.
"Once, someone sent me a screenshot of a three-page list of doctors that a family of famous celebrities goes to on a regular basis."
PS: The beauty industry rarely caters to women over 40. It's interesting, because we applaud them for their tenure, careers, and looking good, but then we have people on Instagram who say it's a filter or that they're getting Botox and Restylane. Do you think we still have a long way to go in terms of ageism in beauty?
LW: Yeah. It's the one area of the whole inclusivity movement that hasn't fully caught on, and I think that since I'm in that ageing group — I mean, we're all ageing — that I'm hyperaware of it. This notion of ageing gracefully, it's judgmental. It's a judgment. What is graceful? Does that mean that you don't colour your hair and you don't wear makeup? Or that you don't get injections and don't do Botox, or that you do things but nobody knows it because it's so skillful? It's a very difficult minefield for a woman to navigate. Cosmetics companies will hire an older model, but it's a woman who inevitably has grey hair and who has really visible lines. You can be 70 or over, but between 45 and 68, you're in no man's land. You're not young and you're not old.
It reminds me of being in the early stages of pregnancy, when your clothes don't fit and you just feel awkward, as opposed to being nine months where everyone is like, "Oh, how great!" The issue is that we're really judgemental about age. People think it's wrong to get injections or it's wrong to colour your hair; I think do whatever makes you happy. If you want to get a facelift, go for it. [Plastic surgery] is so loaded with judgement and ultimately shame that people don't behave responsibly about it. They don't do the proper research. They don't investigate doctors. Or they don't give themselves the right amount of time to recover. The shame leads to risky behaviour and, too, a sense that this population of women are not beautiful and are not seen and are not represented. It doesn't feel great. I would love to abolish the world "gracefully" when it's used to modify ageing. Age whatever way you want to age.
"This notion of ageing gracefully, it's judgemental. What is graceful? Does that mean that you don't colour your hair and you don't wear makeup? Or that you don't get injections and don't do Botox, or that you do things but nobody knows it because it's so skillful?"
PS: Let's talk about the women who have influenced you the most throughout your life. Are there any in particular who have inspired you now that you've come out with Flesh?
LW: One of the best bosses of all time was my boss at The New York Times, Carrie Donovan, who was a legend in her day. She's no longer alive, but she was someone who trained under Diana Vreeland and had that kind of flamboyance, that turn of phrase and an element of kookiness and creativity. She made work fun, and she was hugely supportive of me when I was really green. I always think of her as the model boss and the way I want to be to the people who work for me. There's a woman named Joan Kron. Joan was an editor at Allure. She started her career in journalism when she was 40, and then she became a contributing editor at Allure and editor-at-large. She was maybe 65 and she ended up reporting on plastic surgery and did award-winning plastic surgery reporting for Allure. Then when I left, she left, and I think she was at that point in her late 80s, and she became a documentarian. She made her first documentary and it's on Hulu right now called Take My Nose... Please! It's about women comedians and plastic surgery. It's great. She reinvents herself. She's had a million chapters of her career, and I love that she's had all those chapters.
PS: Is there anybody leading the charge in the industry that you're really impressed by and made you want to create Flesh?
LW: I spent some time writing for The Cut about Pat McGrath, who I've known forever, and I was blown away by her line. Jamie Kern Lima of It Cosmetics and the total focus and absolutely singular drive that she has. Also Emily Weiss of Glossier. I'm so impressed by the voice that she brought to her products and the honesty and clarity that she has achieved.
PS: Do you have any tips for us as we age?
LW: One of the things women, as they age, think is that they should apply more makeup, and in fact it's really the opposite. You don't want to layer too much stuff. The other thing is that we believe that we should use highlighters and illuminators, but a little of those goes a really long way. Your face can just look too much, like you slathered it in butter. You have to be a little thoughtful about that. And one thing that happens as you age, besides the obvious things about lines and all that, is that you lose the definition around your eyes. Your features lose some of their colour definition, and it's something that people don't really think about that much. What you want is to have a contrast of your eyes from the rest of your skin, and your lips from the rest of your face. It's important that makeup helps define parts of your face. It's a good time to use eyeliner, a good time to use lipstick and lip liner and things, because those actually define your skin.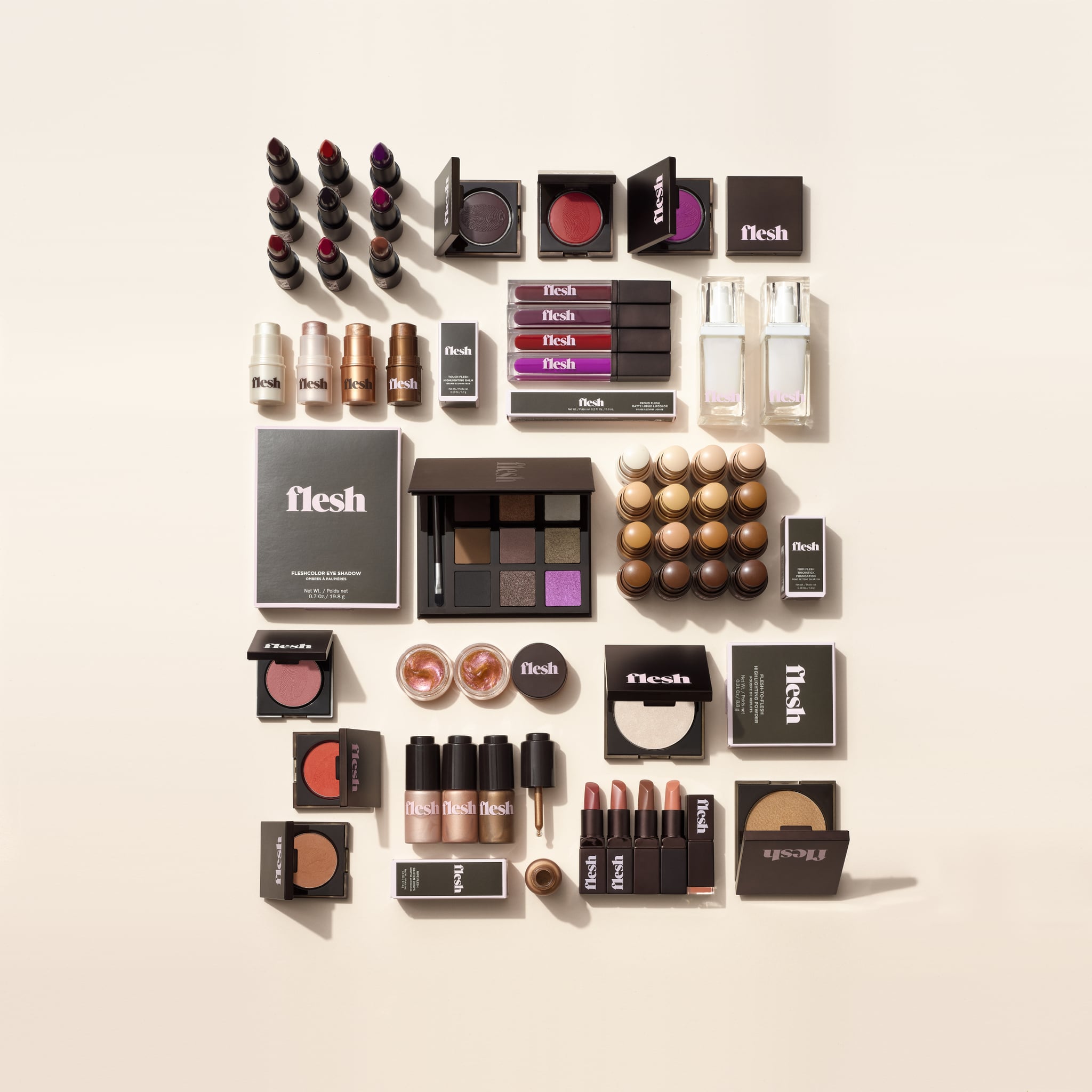 Flesh Beauty
PS: What are the products that you've been using for 20-plus years that you will never stop using?
LW: I was thinking about that question because I was like, "Wow, my career's really long!" It goes way back. But things that are always in my cabinet are Clé de Peau La Creme. That is the most extraordinary cream you could ever put on your face. It costs the earth, but a little goes a long way. I have met the guy who invented Creme de la Mer, the scientist, when I was an assistant at Vogue, so I started using it the minute I met him and I've been using it on and off ever since. When it's Winter and it's dry out, I love this fragrance that's called 1000. It's spelled like the number 1,000, but I think it's pronounced the French way like nil, by Jean Patou, and it's a really classic, gorgeous floral but with a dark richness to it. Those are some of my classics. And then I love, of course, products from Flesh that I actually use all the time. I use the foundation sticks. I love them so much. They just go on so easily. I apply them with my fingers and kind of get them into the skin and then use them as a concealer. My shade is birthday cake, as sometimes it goes a little bit darker and sometimes it goes a little bit lighter. The Fleshpot is an eye gel. I love using that the weekends in the Summer, just putting it on my eyelids. It isn't sticky, and it gives you this glimmery look that looks great on a bare eyelid. Then I use Revlon's Kajal eyeliner. I love that eyeliner. It goes on really smooth, and you can use it on your waterline. And I always use Prevage, the antioxidant serum.
"Beauty editors are the original beauty influencers, and I think that the more that you can adopt new technology, that's the key thing."
PS: What advice do you have for aspiring beauty editors, when everything seems to be coming up influencers?
LW: Beauty editors are the original beauty influencers, and I think that the more that you can adopt new technology, that's the key. They're beauty influencers because they were early adopters and really know how to use the platforms. It's important to learn the platform. Don't resist it, don't fight it; think of it as another colour in your paintbox. One of the things beauty editors have is an ability and desire to research and get the answers to questions. Take that and make that an advantage, but make it an advantage on the new platforms. Look at Eva Chen — she was a beauty editor. Look at what she's done! These things are not closed to beauty editors. Right now it's pretty pictures of people on fun trips, but it's going to evolve when people are going to want more information and more insight. It's my strong urge to find ways to exercise your creativity so you're not locked into one medium, because that's the killer. We all thought print would last forever, and it's in a tough place right now. And maybe it will survive in a different form, or maybe it will survive in its own form in a different way, but your creativity isn't limited to a piece of paper.