How Young Is Too Young to Paint Your Daughter's Nails?
How Young Is Too Young to Paint Your Daughter's Nails?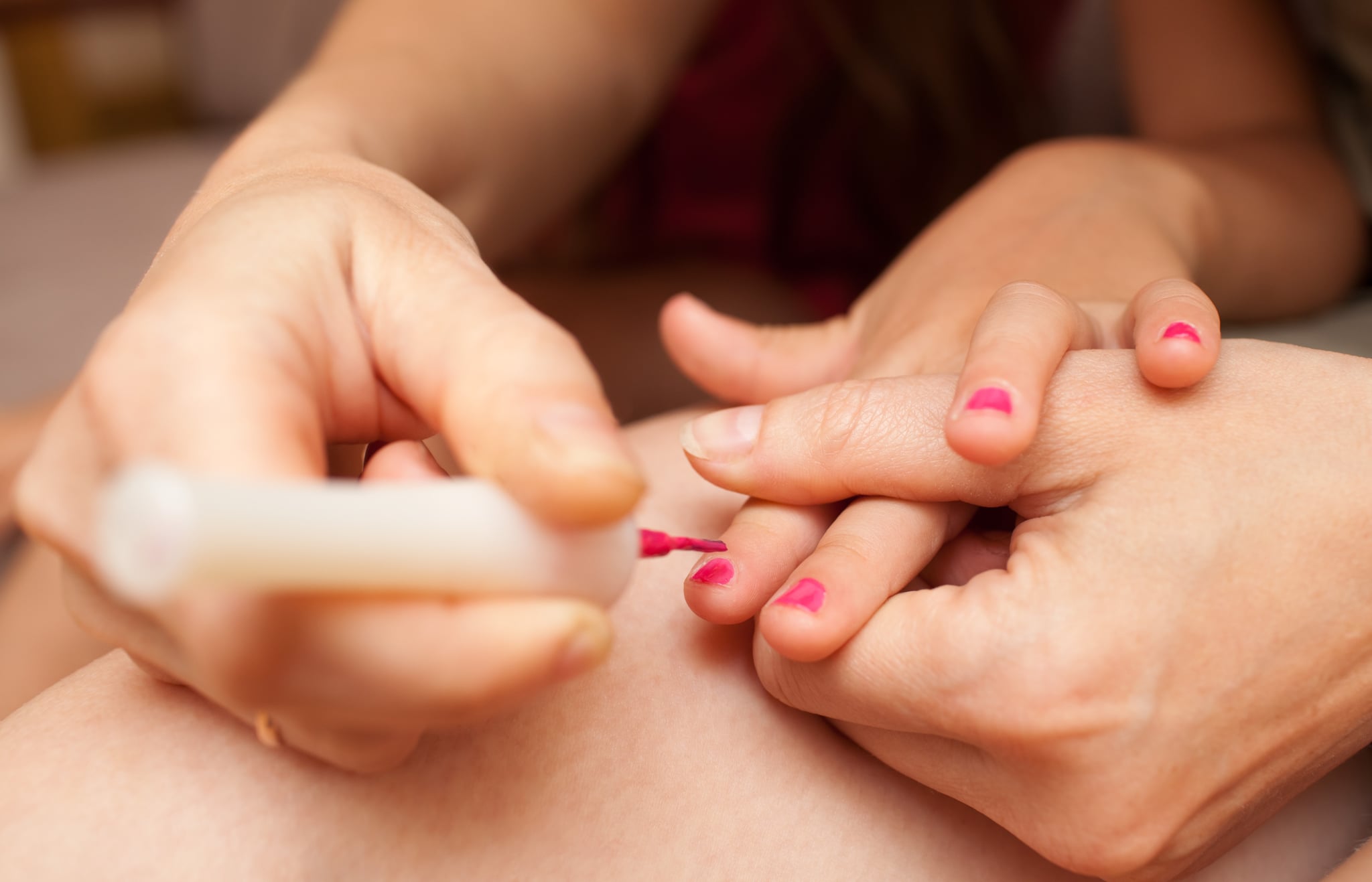 Pictures of little girls who have cheekily applied their mum's lipstick and painted their nails — or should I say fingers? — aren't rare, but although they make for a fun social media post, they also raise a question: how young is too young?
According to an ongoing study about how parents allow their children to interact with cosmetics, the average British parent enables their daughter to have painted nails when they are 3 years and 9 months old. Nailbox, the company behind the survey, also found out that even though their daughters start so young, most parents actually think 8 years old would be the ideal age for them to be introduced to nail polish.
When asked about the reasons why they first felt the need to paint their children's nails, 54 percent said it was because "it looks cute," while 36 percent admitted doing it simply because "all of the other little girls have their nails painted," and 18 percent only wanted to "encourage them to stop biting their nails." The company also asked the parents whether they would consider letting their daughters leave the house with their nails painted at such a young age, and the results say a lot: 63 percent answered "yes," because "it does no harm," while 44 percent said "no" because they "don't want people to judge their parenting."
While everyone has their own opinion on introducing makeup to their children, these numbers prove that it is a controversial issue. So is 3 years and 9 months too young, or is it OK providing we keep it neutral and don't use their little fingers to practise our nail art skills?